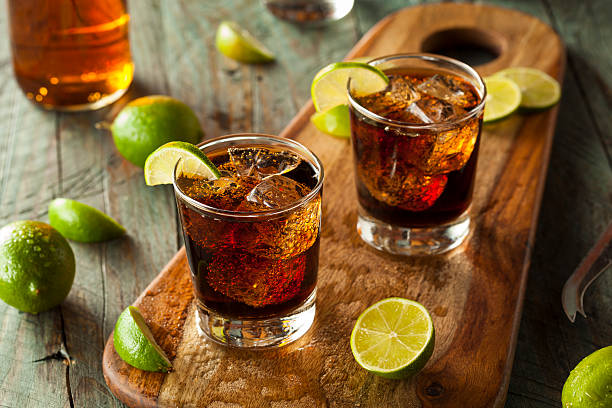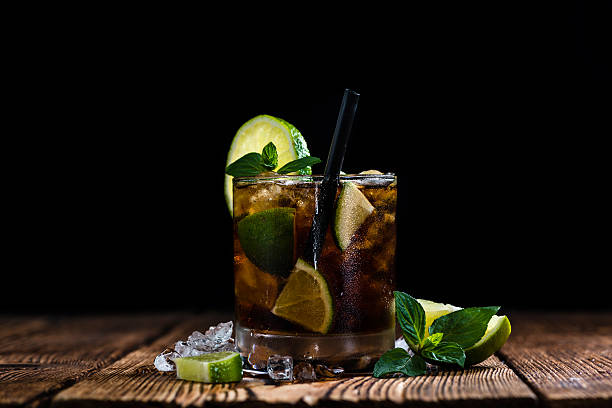 In order to determine the legal definition of "drunk," it is vital that we establish a scientific method for measuring the level of intoxication. This method must be more precise than simply observing signs such as lack of coordination while walking. In the United States, a blood alcohol concentration (BAC) of 0.08% is considered legally intoxicated. This means that if an individual's BAC reaches or exceeds 0.08%, they are no longer legally allowed to operate a vehicle or engage in other activities that require a certain level of sobriety.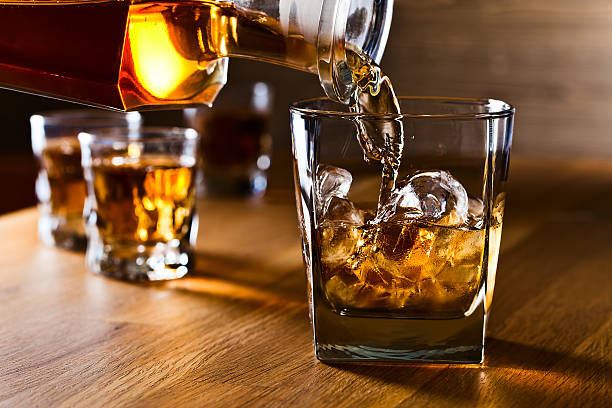 When you consume a greater amount of alcohol than your liver can process, your blood alcohol concentration (BAC) increases. Numerous studies have documented the effects of rising BAC levels on the human body, and many informative websites now provide this data.
At a BAC of 0.02%, it is perhaps the lowest measurable level where any brain-related issues can be tracked. At this point, you may experience a sense of relaxation, but this can also lead to potentially poor decision-making.
Upon reaching a BAC of 0.05%, your behavior may become exaggerated. You may speak louder and make more gestures than usual. You may also begin to lose control of small muscles such as the ones that control eye movement, leading to blurry vision.
A BAC of 0.08% is the current legal driving limit in the US and many other parts of the world. Additionally, it is the legal definition of being intoxicated in the United States. At this level, you are likely to experience a loss of coordination, leading to deteriorating reaction times, speech, balance, and even hearing.
When the BAC reaches 0.10%, reaction times and control will be further reduced. You may experience slurred speech, slower thinking, and poor coordination.
As the BAC continues to rise to 0.15%, you will have much less control over your balance and voluntary muscles. It is common to witness individuals who find it difficult to walk and talk after consuming a significant amount of alcohol. At this level, falling and injuring yourself becomes a real possibility.
Rum is a type of alcoholic beverage that can be found in various shapes, sizes, and strengths from all over the world. What one person considers a standard rum may differ completely from another person's perception.
Fortunately, the United States Department of Agriculture (USDA) has developed a list of "standard" alcoholic drinks that contain the same amount of alcohol, which is 14 grams or 0.6 ounces. This standardized list helps people understand how much alcohol they are consuming with each drink.
The following table provides a list of standard drinks, their volumes, and alcohol by volume (ABV) that all contain 14 grams of alcohol:
Drink and Volume Alcohol Content
12 fl oz Beer 5%
5 fl oz Wine 12%
1.5 fl oz Spirit (e.g., rum) 40%
How Many Shots of Rum To Get Drunk?
The answer is that it would take four standard rums to achieve a state of drunkenness and become legally intoxicated. However, it is essential to consume these drinks over a period of 1-2 hours, as the liver starts breaking down the alcohol in the bloodstream as soon as it encounters it. Drinking too quickly can cause a rapid increase in BAC, leading to severe intoxication, which can be dangerous and potentially life-threatening.
The size of an individual's physical body has a significant impact on the amount of alcohol required to reach a state of intoxication. If you have ever been drinking with friends, you may have noticed that larger individuals seem to have a higher tolerance for alcohol compared to smaller ones. This is because alcohol is distributed throughout the body, meaning that if you have more physical mass, less of the alcohol will remain in your bloodstream, resulting in a lower blood alcohol concentration.
| | | | | | |
| --- | --- | --- | --- | --- | --- |
| Number of rums | 140lbs | 160lbs | 180lbs | 200lbs | 220lbs |
| 1 | 0.03 | 0.02 | 0.02 | 0.02 | 0.02 |
| 2 | 0.05 | 0.05 | 0.04 | 0.04 | 0.03 |
| 3 | 0.08 | 0.07 | 0.06 | 0.06 | 0.05 |
| 4 | 0.11 | 0.09 | 0.08 | 0.08 | 0.07 |
| 5 | 0.13 | 0.12 | 0.11 | 0.09 | 0.09 |
BAC after standard rums – adult male
| | | | | | |
| --- | --- | --- | --- | --- | --- |
| Number of rums | 140lbs | 160lbs | 180lbs | 200lbs | 220lbs |
| 1 | 0.03 | 0.03 | 0.03 | 0.02 | 0.02 |
| 2 | 0.07 | 0.06 | 0.05 | 0.05 | 0.04 |
| 3 | 0.10 | 0.09 | 0.08 | 0.07 | 0.06 |
| 4 | 0.13 | 0.11 | 0.10 | 0.09 | 0.08 |
| 5 | 0.16 | 0.14 | 0.13 | 0.11 | 0.10 |
BAC after standard rums – adult female
There are several reasons why biological females tend to get intoxicated faster and with less alcohol than their male counterparts. Firstly, on average, females tend to have a smaller body size than males. Secondly, they possess around 40% less alcohol dehydrogenase, which is the enzyme responsible for breaking down alcohol in the body, compared to an equivalent male. Thirdly, females have a higher percentage of body fat in relation to lean mass, which means that more of the alcohol consumed is circulated in their bloodstream.
One's ethnicity can have an impact on how quickly their body processes alcohol due to genetic variations in key components that are necessary for alcohol breakdown. For instance, people of Asian or Native American descent may have reduced levels of alcohol dehydrogenase, which is the enzyme responsible for breaking down alcohol. As a result, individuals from these ethnicities can become intoxicated quicker and with less alcohol than others.
Another factor that can affect the rate at which alcohol is metabolized is the timing of one's last meal. Consuming a large meal before consuming alcohol can delay the absorption of alcohol into the bloodstream, thus lowering the peak blood alcohol concentration.
Individual tolerance is yet another factor that can influence how alcohol affects the body. The more alcohol one drinks over time, the more tolerance they can build up to its effects, meaning it takes more alcohol to become intoxicated.
Energy levels and sleep also play a role in how alcohol affects the body. Feeling tired or having a lack of sleep can lead to a quicker onset of intoxicating effects.
Mixing alcohol with sedating prescription medications or illegal drugs can enhance the sedative effects of alcohol and lead to quicker intoxication. It is important to check with a healthcare provider before consuming alcohol while taking any medication.
Interestingly, one's mood can also influence the rate at which alcohol is metabolized. Strong emotions such as anger, fear, or loneliness can bring on the effects of alcohol more quickly. Additionally, if one has the expectation of becoming drunk while out at a bar, they may feel intoxicated sooner due to the placebo effect.
Thank you for visiting Fashionably Bombed, we hope that the information provided has helped you to know how many shots of rum to get drunk.