How many tequila shots to get drunk? Tequila is among the most popular spirits in the bar scene. While taking a shot of tequila may be a fun way to get the party started, excessive consumption can be dangerous. Ingesting too much tequila can cause intoxication and lead to potentially life-threatening conditions. Therefore, it is essential to understand how many shots of tequila one can consume before becoming drunk.
Shot glasses are not standardized across countries, and their size can vary depending on the location. In the United States, shot glasses are typically available in one to two-ounce sizes. However, the most common measurement and the one treated as the standard is 1.5 fluid ounces.
Similarly, the alcohol by volume (ABV) of tequila can vary from country to country. In general, it ranges from 35% to 55% ABV. In the United States, the minimum ABV for tequila is 40%, or 80 proof, which is the most commonly used measurement.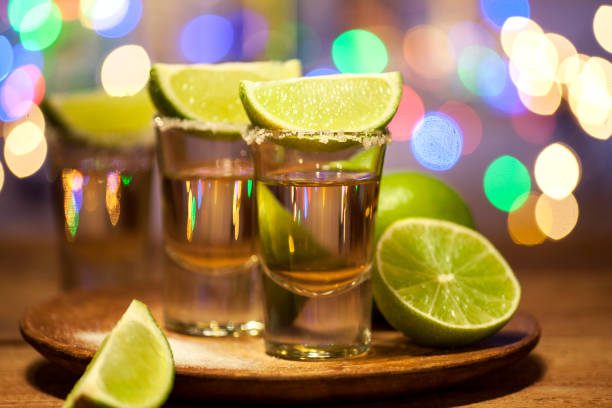 According to the National Institutes of Health, a standard drink may not necessarily reflect a person's customary serving size. People may consume more than one shot of liquor, resulting in an increased amount of alcohol intake.
To determine how much alcohol is in a shot, there are two methods: measuring by ounce relative to the total volume or measuring by density in grams. The formula for computing the pure alcohol mass in grams is volume (ml) x ABV (%) x volume mass density (g/ml), while the formula for computing the total alcohol in ounces is ABV (%) x total volume (oz.).
The volume mass density of ethanol is a constant number in the equation, which is 0.78945 g/ml. To use the first formula, we need to convert the volume of alcohol from ounces to milliliters. For instance, 1.5 ounces is equivalent to 44.3603 milliliters.
Pure alcohol mass = 44.3603 ml x 40% ABV x 0.78945 g/ml = 14 grams
On the other hand, we do not need to convert the volume into milliliters when using the second formula.
Total Alcohol in Beverage = 40% x 1.5 oz. = 0.6 ounces
The level of drunkenness one may experience depends not only on the ABV and serving size of the alcoholic drink but also on other factors that can affect an individual's metabolism of alcohol. These variables include weight, height, age, sex, ethnicity, time interval between shots, food consumption, sleep quality, and medication.
Weight and height
Weight and height can be contributing factors to how quickly an individual can get drunk. People who are short and thin are more likely to get intoxicated faster than tall and big people. This is because alcohol travels through the body via the water in the bloodstream. If two people, one small and one big, consumed the same amount of alcohol, the former would have the alcohol less diluted than the latter since he/she has less water and blood in the body.
Age
Age is another factor that can affect how quickly a person can get drunk. As people age, they tend to have more fat than muscle in their bodies, and less water. This slower rate of breaking down and eliminating alcohol can cause an older person to have a higher concentration of alcohol than a younger person, even if they consumed the same amount of alcohol.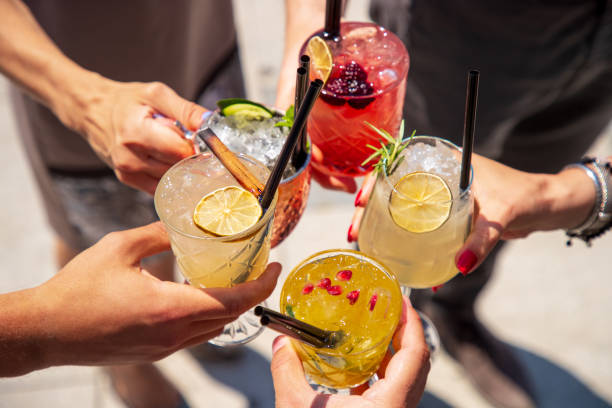 Sex
Sex also plays a role in how quickly someone can get drunk. Women are more likely to get drunk faster than men for a couple of reasons. First, women are generally smaller and have a higher fat content than men. So, using the logic of weight, they have less water in their bodies, allowing the alcohol to be less diluted. Second, females have fewer enzymes that break down alcohol called alcohol dehydrogenase than men, causing the alcohol to remain in their bloodstream longer and affect their organs.
Ethnicity and genes
Ethnicity and genes can also affect how quickly an individual can get drunk. Some people inherit variations of the genes of enzymes that metabolize alcohol. These genetic mutations may cause less efficient metabolization of alcohol and trigger an alcohol flush reaction, a form of alcohol intolerance. This situation is common in East Asians and some Native Americans, wherein their cheeks turn red, and they become nauseated and have a fast heartbeat after drinking.
The time interval between shots
The time interval between shots can also contribute to how quickly someone can get drunk. As a standard, the body can metabolize one standard drink of alcohol, or in this case, one shot of tequila, in one hour. Should you choose to drink two or three shots consecutively within an hour, your Blood Alcohol Concentration (BAC) will increase, causing you to get drunk faster.
Food consumption
Food consumption can also affect how quickly you get drunk. If you drink alcohol with a full stomach, you will be less likely to get drunk quickly. This is because food, which contains fat, carbohydrates, and proteins, stays longer in the stomach, blocking the alcohol from entering the intestines quickly. Consequently, it slows down the alcohol absorption rate into the blood. That's why some people prefer to eat a heavy meal before drinking, so they will less likely feel the effects of impairment quickly.
Sleep quality
Sleep quality can also contribute to how quickly someone can get drunk. When you're sleep-deprived, you can get more intolerant to alcohol. If you only have about five hours of sleep or less, you'll normally wake up tired, and when you drink a shot of alcohol, it will feel like drinking the actual amount thrice. This can happen even though the BAC level is low. One standard drink can enhance a person's exhaustion, making them less active.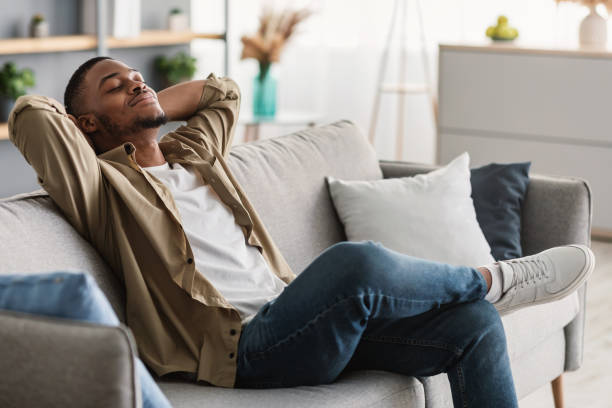 Medication
Lastly, medication can also affect how quickly someone can get drunk. Since the liver is responsible for metabolizing most drugs, drinking alcohol while on medication may alter how your body reacts to alcohol. Medicines like painkillers, antianxiety, antidepressants, and antihistamines may hasten the effects of intoxication or increase your BAC. It is crucial to consult with your doctor or pharmacist before drinking alcohol while on medication to avoid any potential health risks and complications.
How Many Tequila Shots to Get Drunk
In the United States, it is considered "legally drunk" if a person's Blood Alcohol Concentration (BAC) is 0.08% or higher. This percentage informs how much alcohol is in every 100 ml of blood. Therefore, 0.08% indicates 80 mg of alcohol in 100 ml of blood.
At 0.05%, some individuals will begin to feel the effects of the alcohol. Once they reach the 0.08% threshold, they will experience impaired speech, balance, vision, hearing, judgment, and self-control.
To determine their BAC, a person can use a breathalyzer or a BAC calculator. These tools allow them to factor in their weight, sex, and rate of consumption.
Considering the factors that affect how quickly a person can get drunk, we can only make estimates about how many shots it will take them to reach the 0.08% BAC level.
Typically, it takes an average person two to three standard shots of tequila, consumed within an hour, to become intoxicated. However, if they weigh between 100-150 lbs, two to three shots may be enough to exceed the 0.08% threshold.
Individuals who weigh between 160-200+ lbs, may have higher alcohol tolerances and may only become drunk after consuming four to seven shots in one hour.
It is worth noting that after taking a shot, your BAC will increase after 90 seconds, and you will begin to feel tipsy after 15-30 minutes of consuming the shot. Therefore, if you drink more shots within a shorter time frame, the effects of alcohol will manifest quicker.
To avoid feeling drunk too quickly, it is advisable to pace yourself when taking shots.
The liver is the primary organ responsible for removing alcohol from a person's body, eliminating up to 90% of it. The remaining alcohol is excreted in the urine, sweat, and breath. It is the last one that breathalyzers detect, making it a useful tool in determining a person's level of intoxication.
The liver metabolizes alcohol at a constant rate of one standard drink per hour. However, the rate at which alcohol is broken down can vary depending on the amount and speed at which it is consumed. The more and faster a person drinks, the more alcohol accumulates in their bloodstream, and the longer it takes for the liver to entirely break it down.
In general, a person can remain drunk for up to six hours after their last drink. However, the detection period of alcohol can vary depending on the type of test administered. Alcohol can be detectable in the blood for up to six hours, in the breath, saliva, and urine for 12-24 hours, and in the hair for up to 90 days.
Occasionally, a person may become carried away and indulge in too many shots of tequila. As a depressant, alcohol has an impact on the brain and the central nervous system, leading to changes in a person's thinking and movement. The effects of alcohol on a person's behavior and mood vary depending on their Blood Alcohol Concentration (BAC) level.
At 0.02% BAC, a person may feel relaxed, but their mood may change. At 0.05% BAC, they may experience euphoria and express their feelings without restraint. They may also be less attentive and experience slight vision blur. At 0.08% BAC, they may have trouble with balance, speech, hearing, and vision, as well as impaired judgment and memory. When the BAC reaches 0.10%, a person may have a slow reaction time, poor coordination of their arms and legs, slurred speech, nausea, delayed cognitive abilities, and other symptoms.
At a BAC level of 0.15 – 0.29%, a person may have little control over their body and require assistance to walk, breathe with difficulty, experience mood alterations, vomiting, unsteady emotions, blackouts, disorientation, and be prone to falling and sleeping. At 0.30-0.39% BAC, there is a risk of alcohol poisoning, fainting, and the loss of bladder control. A BAC level of 0.40% or higher can result in a coma or even death.
Drinking water
Eating food
Taking a cold shower
Getting fresh air
Sleeping it off
Drinking coffee
Taking a walk
Hydrating with electrolytes
Patron
Don Julio
Sauza
Hornitos
1800
Jose Cuervo
El Jimador
Casamigos
Avion
Herradura
No, non-alcoholic tequila does not contain alcohol, which is the substance that causes intoxication. Therefore, it cannot make you drunk.
To conclude, consuming two to three shots of tequila is enough to make an individual feel intoxicated. However, the number of shots required to become inebriated can vary depending on various factors we mentioned above like weight, age, sex, or stomach contents. Some people may feel the effects after consuming just one shot, while others may require more than three shots before feeling any impact.
Thank you for visiting Fashionably Bombed, we hope that the information provided has helped you to know how many Tequila Shots to Get Drunk