Are margaritas gluten-free? If you enjoy a delicious cocktail at the end of a long week or enjoy the pleasant taste of margaritas by the poolside on hot summer days, you are not alone. Margaritas have gained their reputation as a popular drink by combining the ideal balance of sweetness, sourness, and the spicy aroma of fresh lime.
Find out what makes margaritas what they are, what goes into them, and if those things are gluten-free. We'll answer some of the most important questions about margaritas that you might have.
So, let's take a look at gluten-free cocktails!
What are Margaritas?
A margarita is a renowned cocktail that traces its origins to Mexico, and you can savor its flavors at various restaurants and Mexican food establishments. In fact, it is such a beloved cocktail that you can find it offered at most bars as well.
The primary alcoholic ingredient in margaritas is tequila, and while other elements may be interchangeable, tequila invariably retains its central position in a margarita. The quintessential flavor that characterizes a margarita is that of luscious lime. In virgin margaritas, the alcohol is omitted, and instead, lime juice, orange juice, and club soda are used.
What are margaritas made from?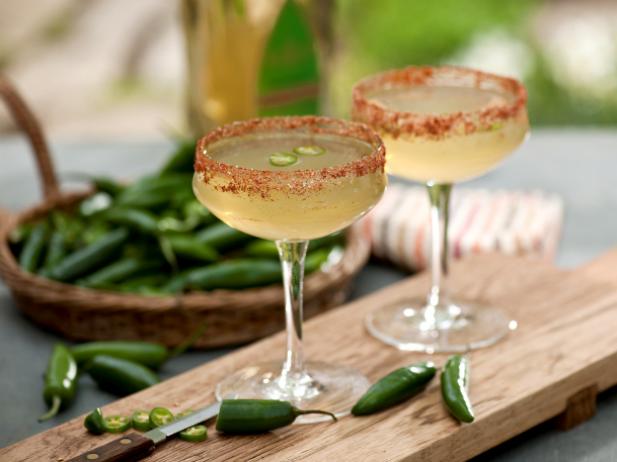 A traditional margarita is concocted using tequila, orange liqueur, and lime juice. Different recipes might specify particular brands of tequila and triple sec (the orange liqueur). Some variations may call for simple syrup to add a touch of sweetness to the cocktail.
Margaritas are frequently served with a salt rim, and you can enjoy them in two primary forms: blended with ice or served "on the rocks" with ice cubes.
What is gluten?
As the popularity of margaritas has soared, various flavors have emerged at restaurants and bars. By incorporating different fruit juices, the classic margarita morphs into a myriad of exciting flavors. On the menu, you may encounter strawberry, mango, watermelon, coconut, raspberry, and even jalapeno margaritas to tantalize your taste buds.
To comprehend whether margaritas can be considered gluten-free, it is imperative to understand the nature of gluten itself.
Gluten is a protein present in most wheat products and acts as the "glue" that binds wheat, barley, kamut, spelt, farro, durum, bulgur, rye, and semolina together, giving them their characteristic structure.
Given that gluten occurs naturally in certain grains, it is impossible to eliminate gluten from such grains. If a grain inherently contains gluten, it is inherently non-gluten-free.
Is Tequila gluten-free?
Fortunately, when it comes to tequila, there is good news for those pursuing a gluten-free lifestyle. Tequila is crafted from the blue agave plant, which is naturally devoid of gluten. Hence, as long as you opt for tequila labeled as "100% agave," you can rest assured that it aligns perfectly with a gluten-free diet.
In case you want to explore more about wine in general and wine in particular, you can visit HERE.
Is triple sec or orange liqueur gluten-free?
When discussing triple sec, it's essential to recognize that different types of triple sec might include varying base spirits, such as "neutral grain spirit (similar to vodka), rum, or brandy," as indicated by The Spruce Eats.
A prominent brand of triple sec, Cointreau, features as a popular choice for margaritas due to its higher alcohol content and smooth flavor. Irrespective of the specific type of triple sec utilized in a margarita recipe, the alcohol used in triple sec is distilled, and no gluten-containing ingredients are added to the liqueur. Consequently, we can confidently affirm that triple sec and other orange liqueurs are indeed gluten-free.
Is margarita mix gluten-free?
If you seek a shortcut for preparing margaritas at home, you might opt for bottled margarita mix, a delightful combination of lime juice, orange juice or flavor, and sweetener.
It's worth noting that bottled margarita mixes warrant a closer inspection for hidden sources of gluten, as they undergo a more extensive processing. For added security, examine the ingredient lists on these mixes for any mention of gluten.
While the majority of margarita mixes available in the market are gluten-free and carry a "gluten-free" label, it's still prudent to verify before making a selection from the shelf.
My little secret is carrying a copy of my GFDF Take Along Cards, which serves as a handy point of reference to check the ingredient lists of various food items.
Conclusion for Are Margaritas Gluten Free
If you find joy in savoring margaritas and have been apprehensive about maintaining your gluten-free diet, you'll be delighted to know that most homemade margaritas and even those served at restaurants are likely safe for your consumption.
While using a margarita mix, it is wise to briefly inspect the ingredients before adding them to your drink. Beyond that, rest assured that a gluten-free margarita can continue to be an enjoyable staple in your mixed drink rotation.
Thank you for visiting Fashionably Bombed, we hope that the information provided has helped you to know are margaritas gluten free.